Instructions for a correct booking through our website.
To effect a booking through the website of the Hotel St. Giuseppe, simply needs to follow
this guide that intends to instruct the customer respect the operation of new functions for the booking.
In the Home page of the site "Hotel St. Giuseppe" you can select, from the present panel in the heading of the site, the typology of desired room and the period for which intends to sojourn in the structure.
Pressing the button before him will continue in the operation of booking.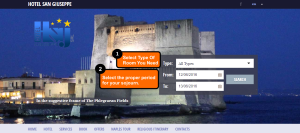 After having selected the typology of room, the system will forward to the following page to effect
the booking recapitulating the availabilities and the details on the cost of the sojourn.
In this last phase, before proceeding in our booking, there is the recapitulate of some select rooms for the
sojourn in the structure. The symbol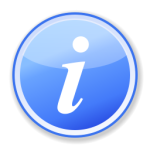 , it allows to observe the prices that are applied for every single
day to the desired booking.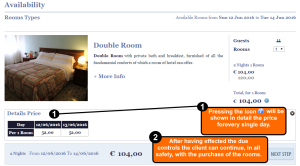 After having effected all the verifications, you can be proceeded pressing the button "Next Step", will be shown us so the last window before finishing the operation of recording of the booking.
In this following window, there will be the possibility to add additional beds to the in demand option and to choose the treatment in half pension or complete pension.
The prices, for the additional beds and for the different typologies of treatment of half board and full Board,
are calculated for all through the stay and to divide for the people that will sojourn.

In the simulation effected by us in the instance takes the period of one weekend (with offer), the half board and the ful board are respectively come 16,00 € and 30,00 € to person.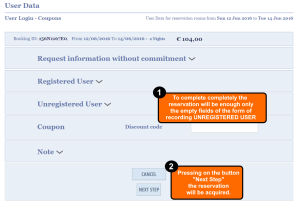 Finished the operation of insertion of the booking, will be shown you a last page "Recapitulate – Conditions" where the payment can be made on the sure servers of PayPal pressing on the logo "Pay now".